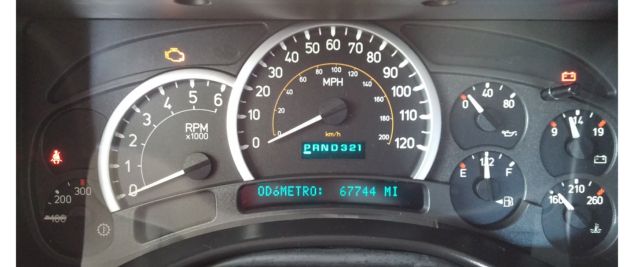 Having trouble with a 2003-2006 Cadillac Escalade speedometer?
Call us if your gauges are jumping around or not reading right? Don't risk getting caught in a speed trap. Save yourself from expensive tickets and points on your license.
Have a blank screen and don't know how many miles are on the vehicle? Having a hard time selling it because your customers can't verify the miles? (if they can't see it, they won't buy it)
How about your battery gauge? Is it your alternator going or is it your battery? Well, you'll never know unless the gauge is actually working, correct? Don't get stuck out there in the hot sun. Call us, we'll take care of it.
Don't let a broken speedometer drive you crazy!
We can repair it all in under 1 Hour!
That's right, we can take care of it right at your home or business and it will only take 1 hour.
We'll bring the repair shop to you.
No more expensive repairs at the dealer. Best of all, no waiting in line or wasting your day in the repair shop. Don't get stuck without a car.
Just call us today to setup an appointment or click here to schedule an appointment online.
Most common problems with this speedometer cluster are:
Intermittent or no power where nothing works except the turn signals.
Turns on or off when temperature changes or when you tap it. (please don't beat it)
Gauges completely stop working.
Gauge needle goes all the way to the right and never returns.
Shows you're going 80 miles per hour when you're not even moving.
Gauges won't point to the left when you take the key out.
Dark, dim or blank gear shift display. Also known as the PRNDL display.
Dead odometer display (where the miles are displayed)
If you have one or more of these problems, call us today or click here to set up an appointment on-line.
We travel to you within Dade & Broward
Don't see your vehicle on the list? I'm sure we can still help you out.